Sugar is the arch enemy! Protect your teeth, preserve your smile! We teach you how!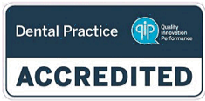 Brush you teeth at least twice a day, morning and before bed: wait for at least 20min after you eat before you brush your teeth.
Drink Flouridated water. Fluoridated water helps prevent decay and lessens the need for dental intervention. Soft and sports drinks, wine contribute to dental erosion, which lead to tooth wear.
If you must have a fruit juice - have it with a straw!
Don't smoke: Smokin damages gums and teeth and greatly increases chance of oral cancer. Also smoking stains teeth, causes tooth loss and contributes to bad breath.
Eat a balanced diet: SUGAR is the arch enemy.
Eat a wide variety of nutritious foods, especially those high in calcium and low in acids and avoid sugars.
Take healthy lunch box to work and school - with carrot sticks, celery sticks and REWARD children with cheese rather than lollies.
Floss and brush every day: It is very important to clean between your teeth with dental floss. Flossing in another essential tool for good oral health. Flossing helps to keep your gums healthy and prevents dental decay.
Don't brush too hard and remove the enamel from your teeth, use a brush with soft bristles and a small head. Always brush away from the gums. Wrong tooth brushing causes wear, receeding gums and sensitive teeth.
Have regular six monthly dental checkups: Regular checkups can help prevent more serious and costly dental problems.
Wear a mouth guard while playing contact sport.
Ask your dentist to make you a splint if you grind your teeth to avoid damaging your teeth and jaw joints.
The best way to have a healthy mouth and smile is through good oral hygiene practices and have six monthly dental checkups.
Fissure Sealants - keeping away tooth decay!!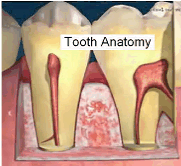 Dr. Marion D'Souza

Dr Murray Willams


B.D.S (Adel), D.P.H. Dent. (Syd) B.D.S (Syd)

Our renovated, state of the art surgery, has been serving the community for 40years at the same location. Our family friendly practice treats all age groups and understands that they each have different disease patterns. Our vast experience enables us to make accurate diagnosis and develop appropriate treatment plans to give our patients the best possible care that works towards delivering the best possible outcomes. Our
team will continue to develop the range of services so that our existing and new patients are treated using modern equipment in an environment that is operated at the highest possible infection control compliance.



PROVIDER
Medibank Private
MBF
CBHS Select
HBA


PROVIDER
Medibank Private
BUPA
CBHS Select
DVA




Timings -

Mon-Friday 8am-5pm-
Saturdays (occasionally) - 9am to 1pm-
Contact details-
1 PARK AVENUE, Gordon, NSW 2072-
diag-opposite Gordon Police Stn across bridge-
Tel: 94986652, 94996684 Fax: 94995954-
patientcare@gordondentalpractice.com.au-