Implants, Crowns, Veneers, Fillings, Composites, Mettalic appliances, Gold crowns and more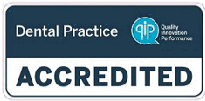 Replace missing teeth that look feel and function like natural teeth - i.e. into bone
Can chew without pain
No adjoining teeth damaged or used as anchors as required for a bridge
Improves appearance and self confidence
Look & feel takes experience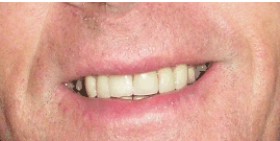 Implant replaces missing tooth

"The implant felt natural and the
colours were perfectly matched"...Ken (patient)

Implants require serious attention to detail, pre-planning, placement and after care.
Implants replace a tooth or multiple teeth
They will have to endure and survive under similar forces of nature experienced previously
Infection Control and good oral health care are absolutely critical to their survival
Extraneous damaging influences such as smoking are to be avoided.




Dr. Marion D'Souza

Dr Murray Willams


B.D.S (Adel), D.P.H. Dent. (Syd) B.D.S (Syd)

Our renovated, state of the art surgery, has been serving the community for 40years at the same location. Our family friendly practice treats all age groups and understands that they each have different disease patterns. Our vast experience enables us to make accurate diagnosis and develop appropriate treatment plans to give our patients the best possible care that works towards delivering the best possible outcomes. Our
team will continue to develop the range of services so that our existing and new patients are treated using modern equipment in an environment that is operated at the highest possible infection control compliance.



PROVIDER
Medibank Private
MBF
CBHS Select
HBA


PROVIDER
Medibank Private
BUPA
CBHS Select
DVA




Timings -

Mon-Friday 8am-5pm-
Saturdays (occasionally) - 9am to 1pm-
Contact details-
1 PARK AVENUE, Gordon, NSW 2072-
diag-opposite Gordon Police Stn across bridge-
Tel: 94986652, 94996684 Fax: 94995954-
patientcare@gordondentalpractice.com.au-